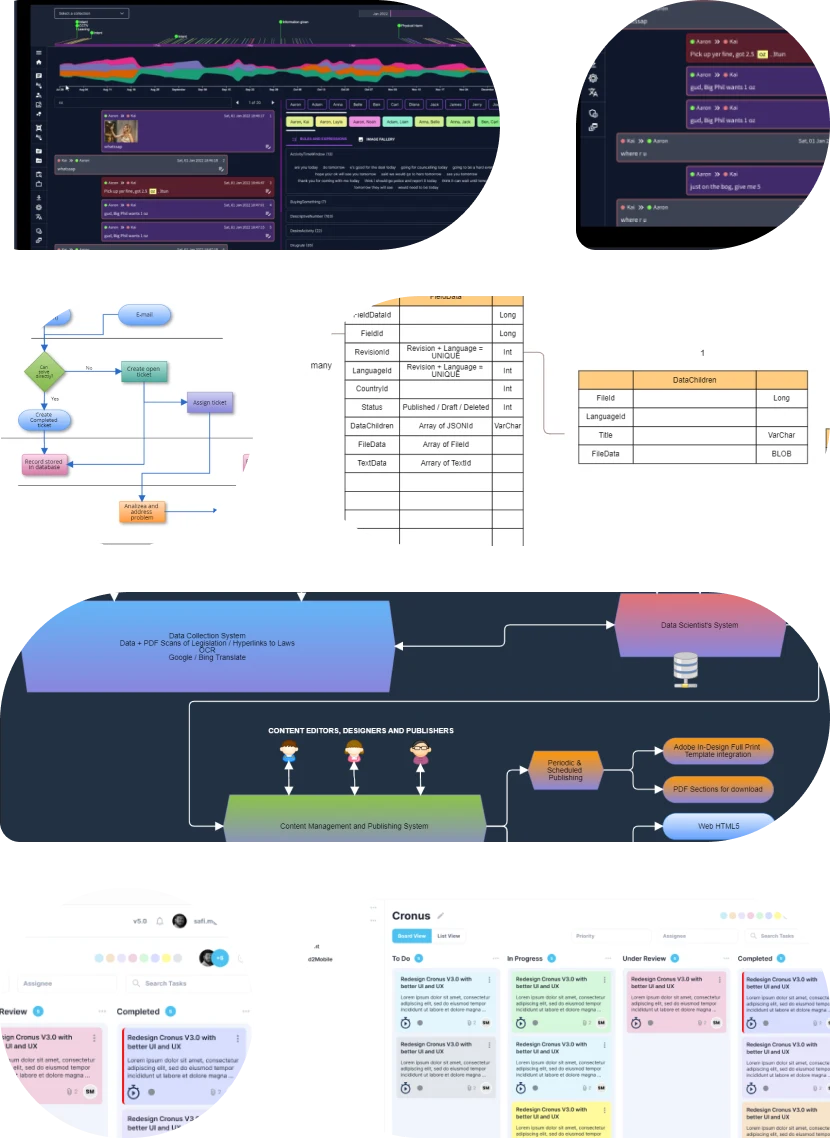 Architecture
Every great project is built on a strong architecture. From solid foundations to re-usable components, success begins with the technical design. Behind every great architecture is a great architect. With detailed knowledge of all the latest mainstream technologies, your architect will advise you on what is possible, how best to achieve it and then produce highly detailed designs.
Get in Touch
• Having a product that works and does what it is supposed to do is the base line of any project. 
• Having a project that looks stunning and you want to show off to your colleagues is what we live for.  
• Having a navigation experience usable by our grandparents on their first visit is our aim. 
User Interface (UI) & User Experience (UX) 
Workshops
• What defines success for the stakeholders at the end of this project? 
• Who are the end users? 
• What are the benefits for the end users from using the system? 
• How will the end users make use of the system? 
• How can we achieve the system goals technically?
These are the essence of the main five questions that need to be answered by the end of the first workshop. There will be as many workshops as needed and apart from very complex projects, we normally go through two. 
Designs
Early in the process, designs are a fantastic way to show the stakeholders the vision and realisation they are asking for; it also helps to highlight any discrepancies (if any) between what the stakeholder wants and what the end users require. Typically, several iterations will happen before the client is satisfied with the look and feel of the design.
Once the design has been agreed, our developers will create a front end that will do most of what has been asked. It is now, with the help of the client, that the design and functionality of the new system will be smoothed out. This is where the client and user acceptance testing combine with AGILE to give the perfect finish.
End User as our Strategy
The end user is at the forefront of everything we do. Being led from the start by the users of the products we design and develop has cemented our success.
There are many kinds of users:
• The non-technical: can be a recuring or a sporadic visitor. The UI will need to be clear to understand and navigate. It should not require a training session to use it.
• The advanced user: relies on the web system or app to do their job. They may use it as a guide for protocols or as a system to add and administer information. The products they need may vary in the level of complexity of use, and even in these situations the flow should have an inherent logic that any user could follow.
Design
Design Up-front
as a Methodology
We have found…
• Our clients are better able to picture their idea when they can see a visual example.
• Creating designs early in the project has become part of our process.
• The benefit to this methodology is a faster and more decisive decision making by the client.
Iterative
Philosophy
We understand …
• Our clients change their minds. As Herákleitos said: "Change is the only constant in life".
• As the project advances the client or our teams will discover certain features may need to be modified.
• Change happens at the prototype even halfway way through a sprint.
• We are open to adapt, and that flexibility makes for amazing products.
Accessibility
as the Norm
Designing for all…
Has weight in our thinking. Here are some of the accommodations we offer to our clients' projects:
• When creating a colour palette, colour blindness is a consideration.
• When the core users of an app are older people, we favour bigger buttons.
• When images are used in a platform, we prepare alt text.
We Love Statistics and Data
EMS
Event Management System
Design and development of global emergency dashboards.
Our Role
Architecture review, UX & UI Design
Desktop and Mobile Viewpoints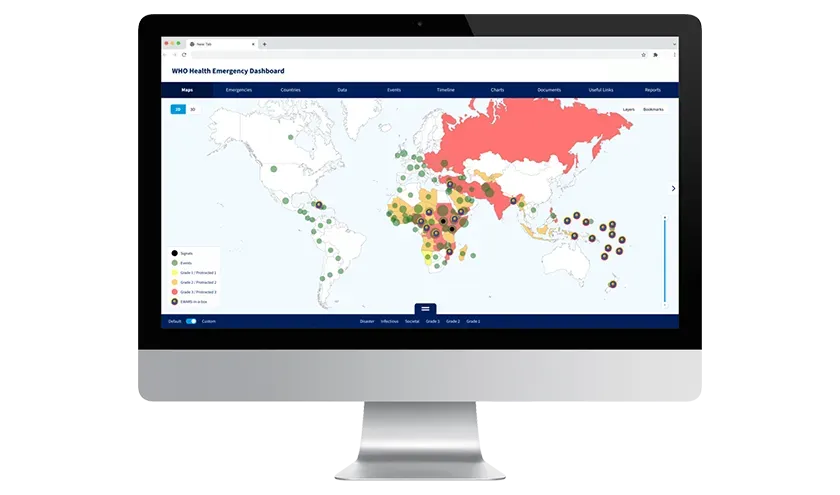 Mizuho
Trading web portal
Speed matters in many places, but in currency trading, milliseconds are critical. From the speed of CSS rendering, to live grids, every single aspect of the data flow is optimized.
Our Role
UX & UI Design
Platform Development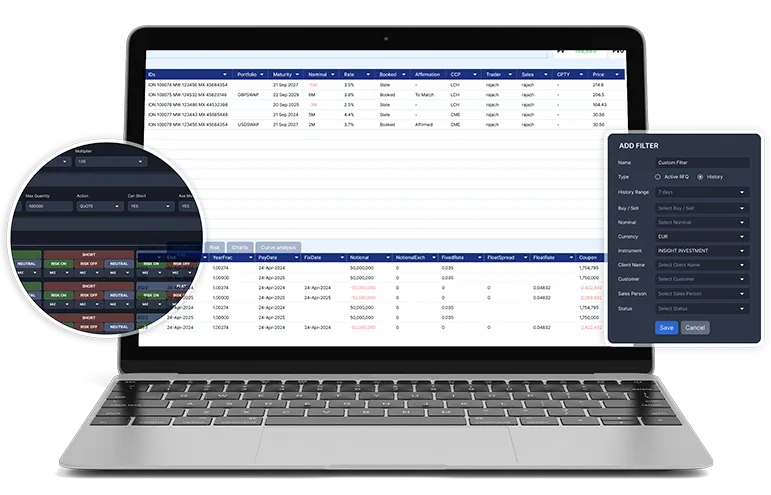 At Adappt,
our team of architects, designers, project managers and business analysts work hand in hand with developers to create digital products and services that are visually stunning, valuable and useful.
As a company we have over 10 years of experience working with NGOs, corporates, government, in-house teams, agencies and entrepreneurs from the UK, Europe, US and Asia.
Experienced architects
From broadcast centres to complex information management systems.
Multi-disciplined staff
From project managers who can design to designers who can code, we really have a good understanding of the whole pipeline.
Building trust
Most of our clients have long-term relationships with us allowing us to be involved in many of their projects.
Transparency
We work with an AGILE mindset and follow the SCRUM framework. Our certified SCRUM Masters and Agile practitioners will take you through our whole process and add you to all our project chats and meetings if you so desire.
Developers early on
Our developers are involved from the very beginning of your project.
Adapt to you
We adapt to your way of working, be that a report once a month to being part of the daily stand-ups.